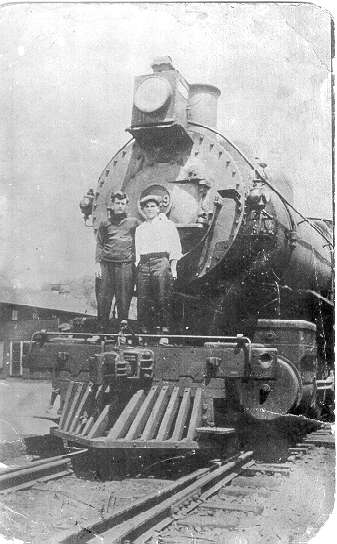 Frank De Sanzo with nephew Louis N. De Sanzo
1903 Rochester, PA
From Dave DeSanzo, Jan 2006:
"Attached is a picture of my Grandfather Luigi N. di Sanza. Luigi was from San Pietro Avellana and arrived at Ellis Island on April 29, 1903. Luigi was only 14 years old when he came to the USA. The writing on the back of the picture states "My dad with the cap on taken in Rochester, PA". Luigi is the young man standing on the right. The Ellis Island records lists Luigi's final destination as Rochester, PA. I am not able to clearly identify the name of the person Luigi was going to see from the ships manifest. It looks like it could be either Giovanni or Francesco."


From Dave DeSanzo, Jun 2006
Stella De Sanzo Leonardo did identify her grandfather Francesco Paolo "Frank" De Sanzo in the picture. Frank was married to Florinda Frazzini.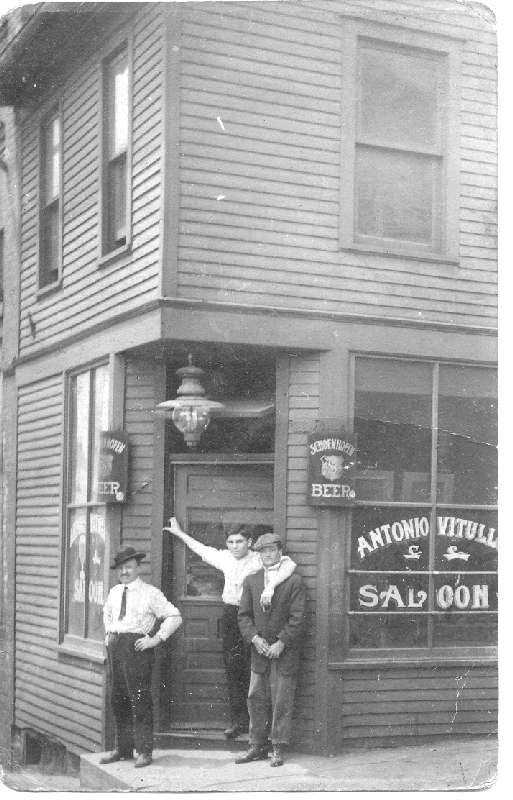 Luigi diSanza
From Dave DeSanzo, Feb 2006
"I found this neat old picture in my fathers photo album. My GF Luigi is
standing in the middle. Judging by his age, the photo appears to be taken in
1904. I do not know who the other two gentlemen are in the picture nor do I
know where it was taken."

email from Sally Burge, Sep 2010
I believe that I can identify one of your pictures. The building
where 3 men are standing on the stoop at the corner is where "Uncle
Bill and Aunt Alley" DeSanzo lived in Homewood, PA. They lived in the
apartment upstairs. It once had a pool hall in the end of the
building where the men are standing. The other end of the building
was the US Post Office probably from before I was born and lived
across the street from that property.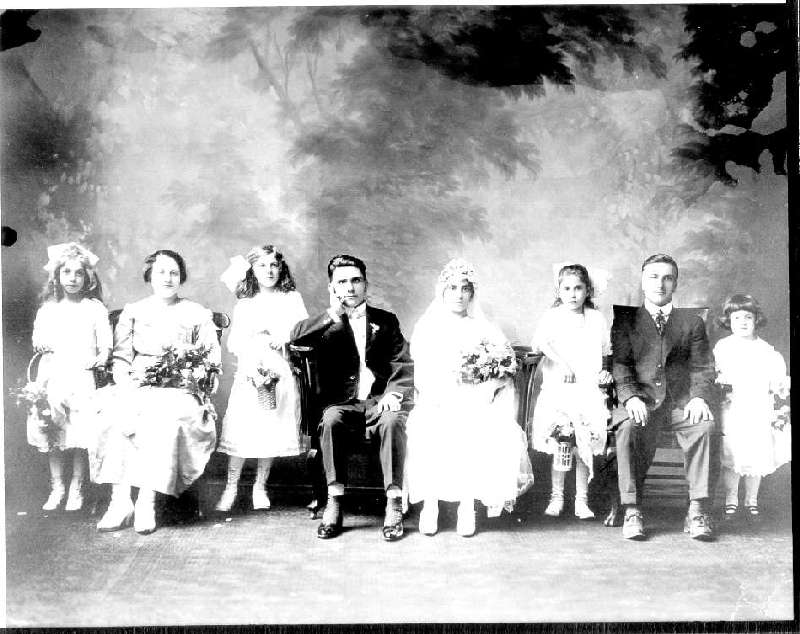 From Dave DeSanzo, May 2006

"Wedding picture of Luigi di Sanza (De Sanzo) and Cristine Barile taken abt. 1917 in Koppel, PA. Karen Bishop, granddaughter of Giorlanda "Jessie" Di Sanzo, was able to identify everyone in the photo:
Mary Assini, Giorlanda "Jessie" Di Sanzo, Antoinette Di Sanzo, Luigi DeSanzo,
Cristine Barile, Carmella "Carmel" Barile, Anthony Di Sanza, Liberata "Lil" Di Sanzo" "