San Diego & Arizona Railway MSTS Simulation

Download the Carrizo Gorge Route
This route and these trainsets cannot be used for any commercial ventures for profit or distributed in any other form or on CD, any recordable medium or any web site without the express permission of the author. This route is released with all original copyrights retained. Please respect the original designer's copyright. New content is copyright by Mark DiVecchio. This route has been tested on several computers with no problems. I am not responsible for anything which results from its use, and no warranty of suitability for any purpose is implied.
---
You can download the route here. Of course, you must have the Microsoft Train Simulator installed.

From this site, you can download three different files:

1. sda20.zip - Version 2.0 of the route - 57MB
2. sda21_patch.zip - A patch file which will upgrade v2.0 to v2.1 - 11MB
3. sda21.zip - Version 2.1 of the route, no patching necessary - 64MB

Follow the instructions on the main page to install the route on your computer.


---
Download a patch for v2.1 which improves Distant Mountains and reduces the Great White Void in the Gorge
This is a patch for v2.1 made by Tom Galbardi <badlandsproject
bluewin.ch>. He wrote:



Hi Mark,

I updated all lo-tiles of your Carrizo Gorge route to get rid of the white void effect that occurs between the transition from normal to distant mountain terrain. If you're interested you can upload this fix to your SDA website.

Hope it's kinda useful...

Thanks!
Tom


Tom, Thank you.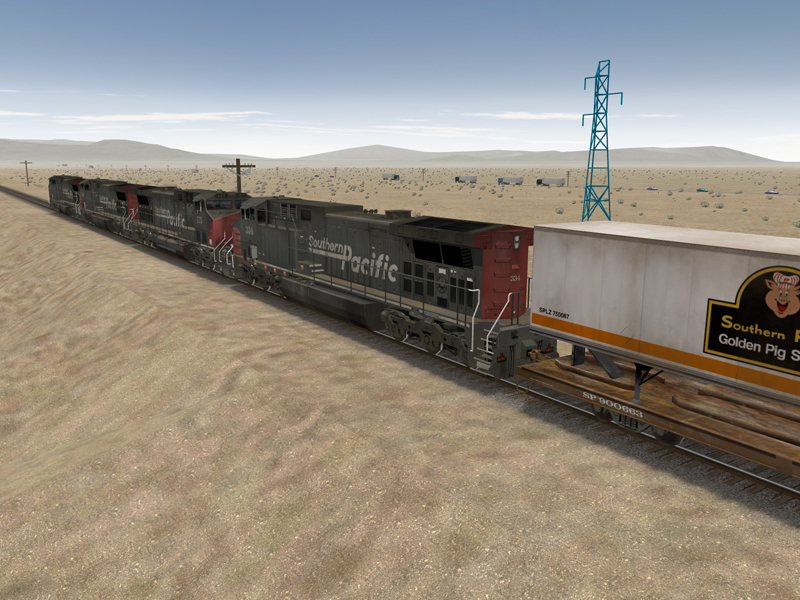 Here are two files:
TERRTEX.zip
- (37 KB) download and place the ace file into the TERRTEX folder of the route
LO_TILES.zip
- (428KB) download and place the contents into the LO_TILES folder of the route
Save the original files if you want to restore them later.
---
---
Here are links to some of my personal web pages:

The DiVecchio genealogy home page
The Frazzini genealogy home page
The Peden genealogy home page

---
This site prepared and maintained by Mark DiVecchio

email : markd@silogic.com

This site will be under construction for a while.

---