Aliquippa Rocket Club

This Page last updated on .
This page started on 4 Jan 2014. It will be under construction for a while.




1962 - 8th grade


1963 - 9th grade


1963

1963


1964 14 April edition of the Beaver County Times


1965


1966 19 Aug edition of the Beaver County Times

Bernie died in 2014. Bernie attended Carnegie-Mellon University a year behind me.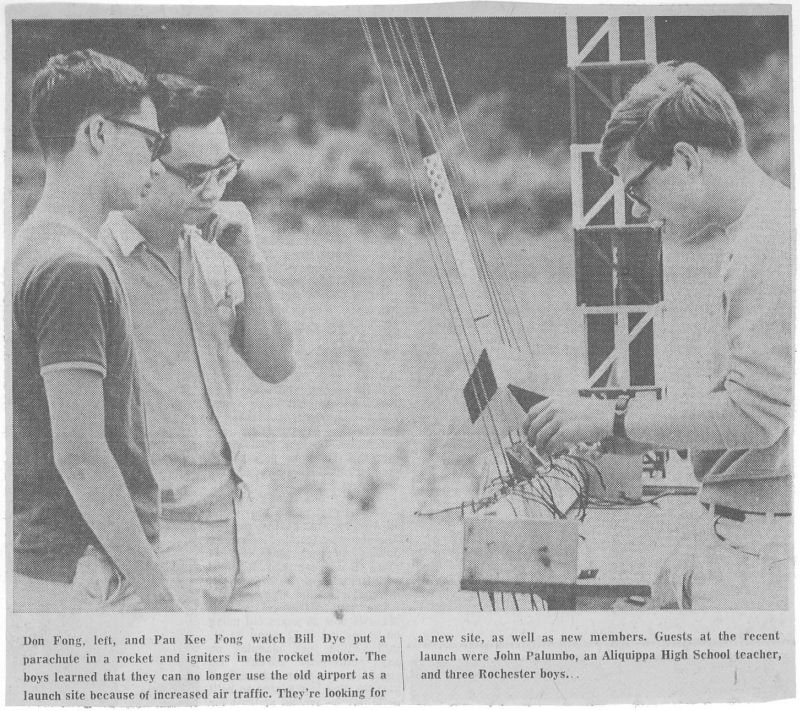 The person on the left is Harry Duschac, not Pau Kee's brother Don.


Being the pack-rat that I am, here is one of the rockets that I shot up as a member of the Aliquippa Rocket Club
I never graduated to the multi-stage rockets as I was more interested in the electronics and radio aspects of the launches.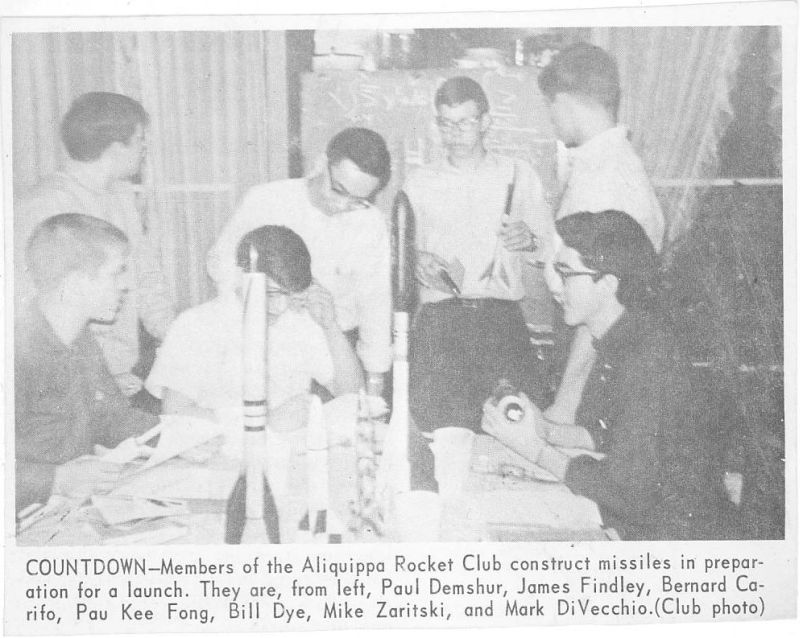 1966 Aliquippa High School Newspaper


1966 23 Sep edition of the Beaver County Times

By this time, I was in college but the ARC moved on.

1967 5 Jan edition of the Beaver County Times


1967

I'm going to have to talk with Bill Dye and find out what happened to "Project Ajax".
According to Bill's book "

Climbing into My Dream: An Aerospace Engineer's Journey

", once he and Bernie graduated from High School in 1967, life took over.
The more advanced solid fuel and the liquid fuel rockets never came to be. Here is a link to his book or you can read excerpts courtesy of Google Books.
---
This site prepared and maintained by Mark DiVecchio

email : markd@silogic.com

DiVecchio HOME
Frazzini HOME
Site HOME



.Visit the group by clicking here: SantEufemiaaMaiella.
If you can help with the expenses to develop this web site:

---