Postcard Tour of the San Diego & Arizona Railway
Here are several postcards that I've acquired which show the line. The cards are from the 1919 -1940 era.

The first one looks to date from very early in the life of the SD&A. This postcard uses the same graphic as the map shown on the route's load screen when you run MSTS.

I believe this is Tunnel No 1. in Mexico. Note the date of 1910. Construction of the line started on September 7, 1907. Slow going in Carriso Gorge and World War I delayed the complete opening of the line until November 15, 1919. Here is a
picture
from the SDRM site.
The next postcard is of the Goat Canyon Trestle. Usually, the High Bridge refers to the concrete/steel viaduct bridge over Campo Creek and what was US route 80 (now CA 94) just west of Campo.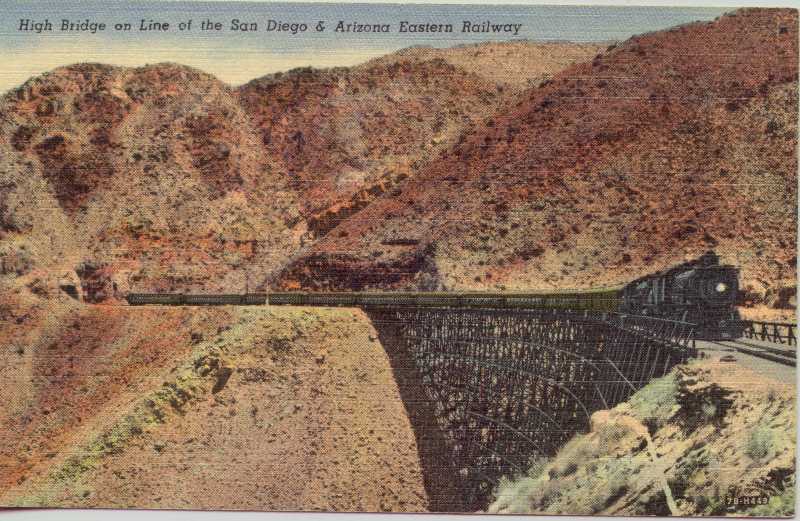 The next two postcards are from two different publishers. Note the slight differences between the two including smoke or no smoke from the engine and the detail or lack of it on big rock in the middle of the image.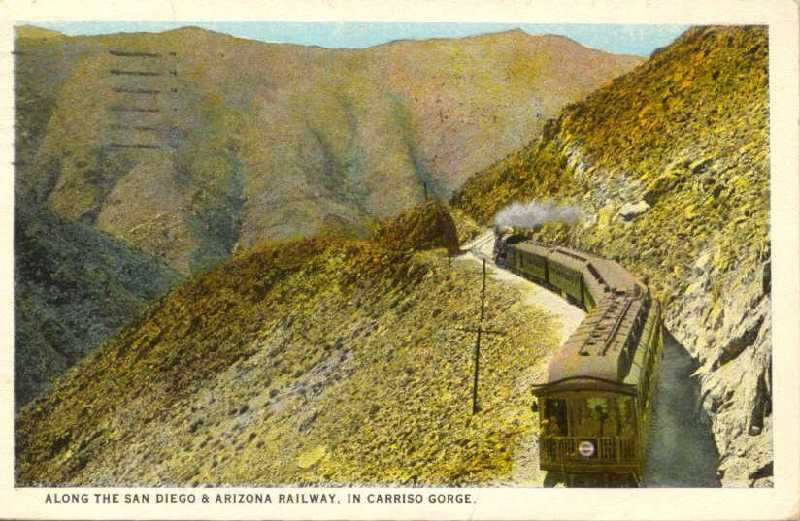 No engine smoke on this next one.

Since this one is SD&AE, it must date after the renaming of the line in 1933.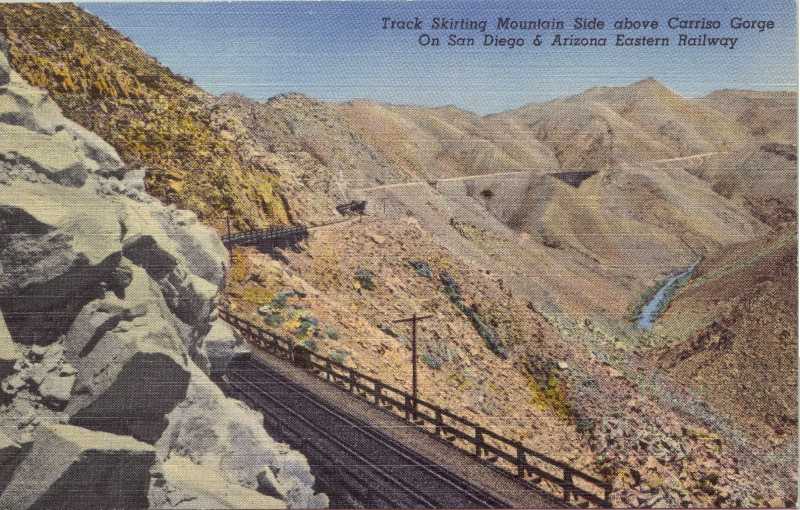 Another older postcard as it refers to the SD&A.

Here is the end of the line in San Diego. The AT&SF goes north to Los Angeles and the SD&A goes east to El Centro. Shows some trolley lines still running. Seems to me that the cars date this to maybe the mid 1920's.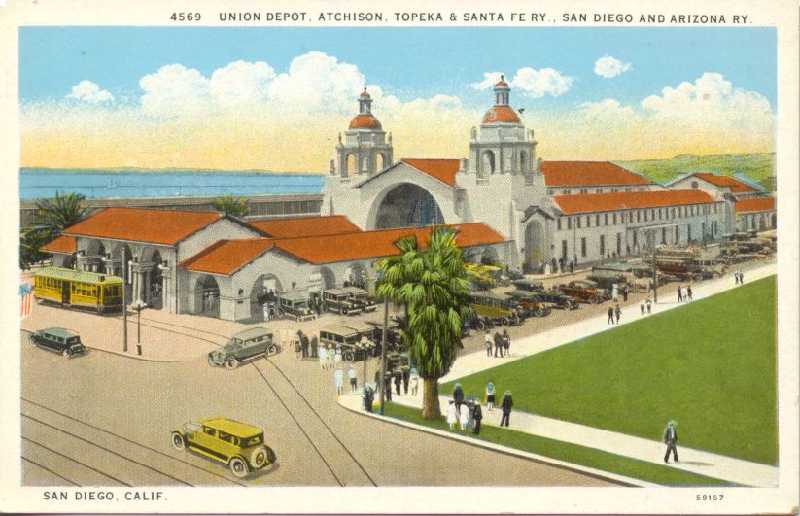 Magazines, Books and other Paper


I just came across an article in the May 1953 issue of Railroad Magazine "San Diego, The Hard Way - SD&AE, Vital Freight Link Across Laguna Mountains". The 20 page photo story by Richard Steinheimer, is full of photos and follows a ride on west-bound freight #451 from El Centro to San Diego.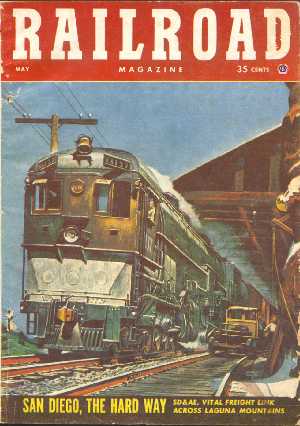 ---
This site prepared and maintained by Mark DiVecchio
email : markd@silogic.com
This site will be under construction for a while.

---