Trip Report : Carrizo Gorge Hike
April 13, 2002
Well, I got 5 half crazed hikers to follow me into Carrizo Gorge for yet another hike to the Goat Canyon Trestle. I had never hiked in this way.
We arrived at the trailhead, such as it is, along side a dirt road under I-8 near Jacumba. We headed off about 8 AM. The weather was nice, very comfortable. The hike started through typical high desert scrub. There were about 8 small trestles on the way and we walked through 10 tunnels.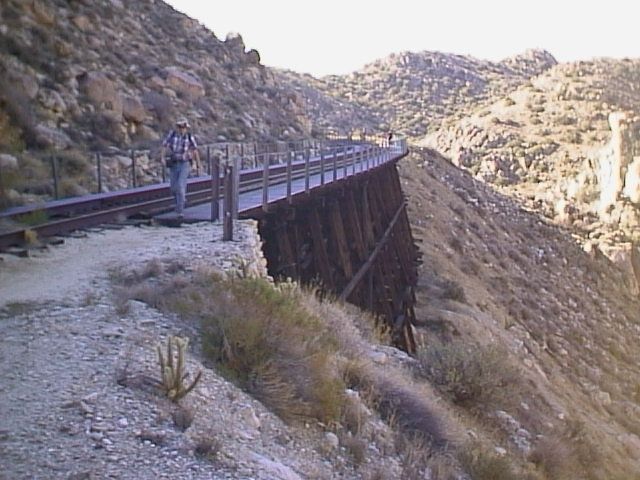 The two longest tunnels were 1/2 mile long. I knew one tunnel was impassable but did not know which one so we walked into the first 1/2 mile long tunnel and hiked almost all the way through it until we started walking into water. We could see the water was getting deeper so we turned around and returned to the entrance. Then we had to take a mile hike over a service "road" to reach the other end.
We saw two more rail cars that had taken the plunge into the canyon. One boxcar and one piggyback car which was carrying a Coors trailer.
We could see tunnel 7 which had collapsed in the 1930's.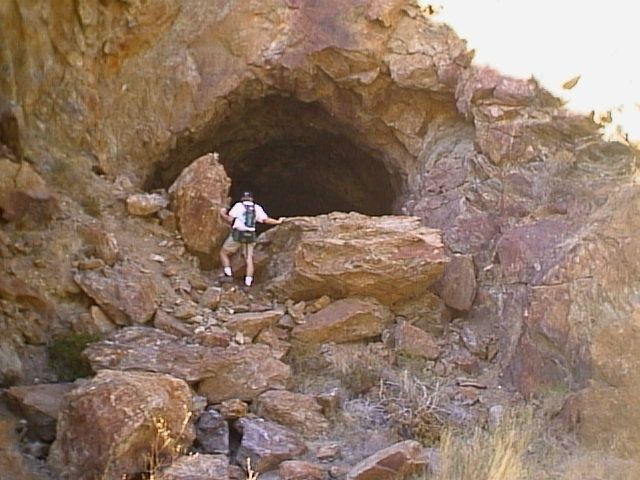 It was never rebuilt but a shoofly was built around it.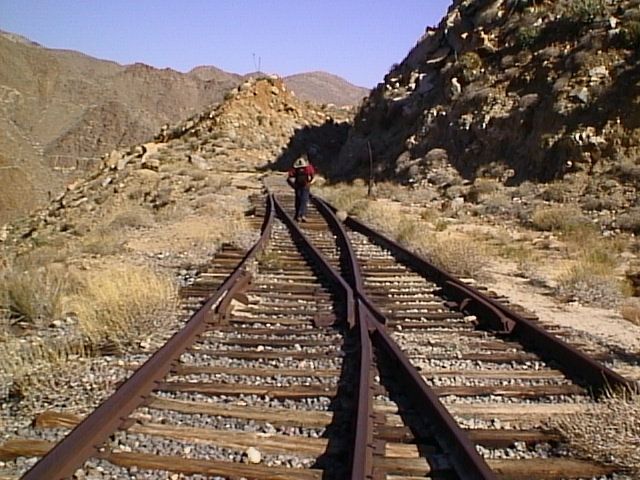 We reached Goat Canyon after about 3 hours and 45 minutes. By that time, it was starting to heat up. We left about 12:30 for the trip back.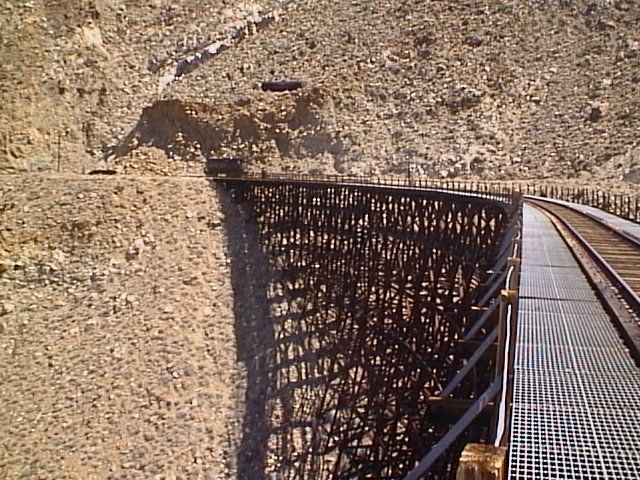 On the way, we ran into a Nudist who had escaped from the DeAnza Springs Nudist Colony. He talked with us for a few minutes, inviting us to stop by. None of us took him up on that.
We got back to the trailhead about 4PM. The temperature had gotten up to about 85 deg so it was warm. In a week or two, it will be too hot to hike out there.
If you would like to learn more about the Goat Canyon Trestle and San Diego and Arizona Railroad, just do a search on the web.
Mark